The times they are a changin' here at ZGB... we have decided to branch off into two areas, with Zoe (vocals), Ian Haughton (drums), Derek Lawrence (bass) and James Stanley (guitar) working together to create an exciting originals studio album. This creative process is likely to take a step away from Blues exclusively and become a hybrid project of Soul, Funk, Jazz and Hip Hop, hence a new band name will be announced with the album release. In the meantime, the Blues gigs must go on! ZGB is proud and excited to welcome a host of new musicians to the family and we can announce our May gigs will feature 3 of Birminghams' finest- Ali Clinton (guitar), an incredible player, his guitar skills are off the scale and he commands a natural talent which has been on the road with the likes of Uli Jon Roth (Scorpions) and established him as
a solo artist in his own right. Dave Clarke (bass) has played with just about everybody including Alvin Stardust and Ruby Turner and is a prolific and truly gifted bass player (and probably one of the nicest guys in the industry)! Toby Wilson (drums) son of Bob Wilson (Steve Gibbons Band) is yet another incredible player and brings years of experience playing with the best (most recently Laurence Jones and Joanne Shaw Taylor)- his skill, tone and precision will blow you away. Check out the Tour to see these guys take the roof off at a venue near you soon....
Powered by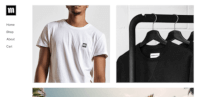 Create your own unique website with customizable templates.